Sat 7 – Sun 8 Oct 11am – 1pm, 2–4pm
Angela Goh Axe Arc Echo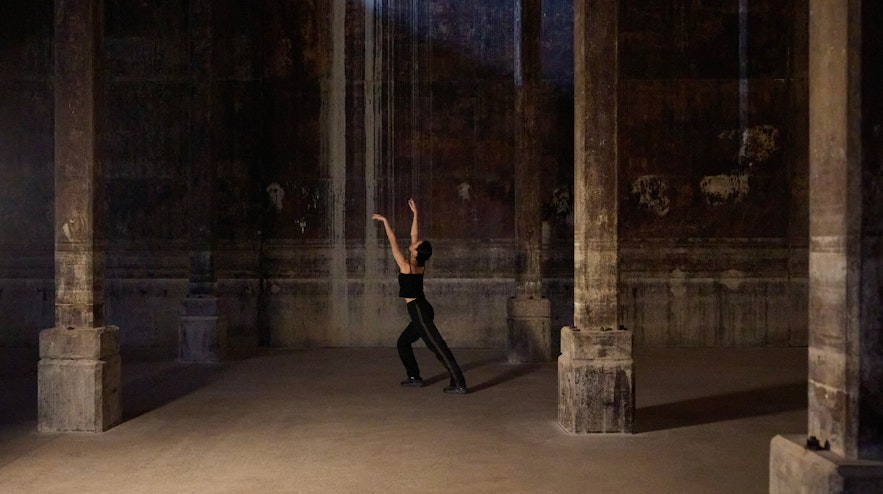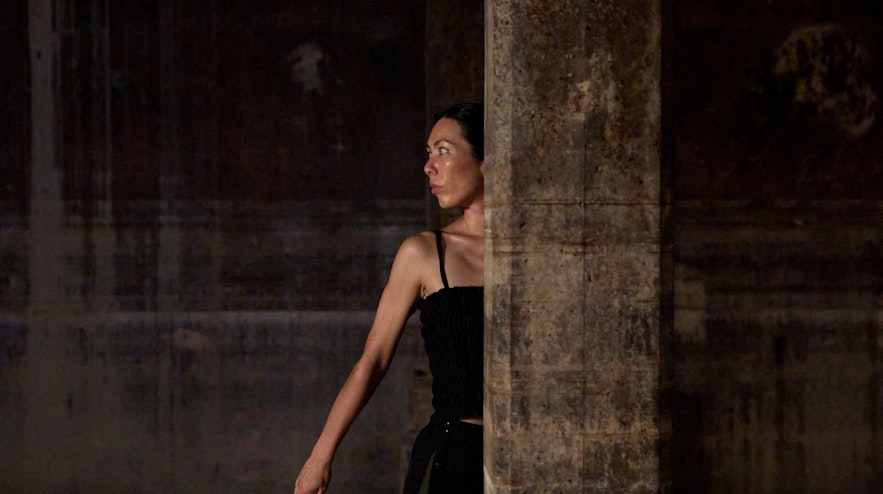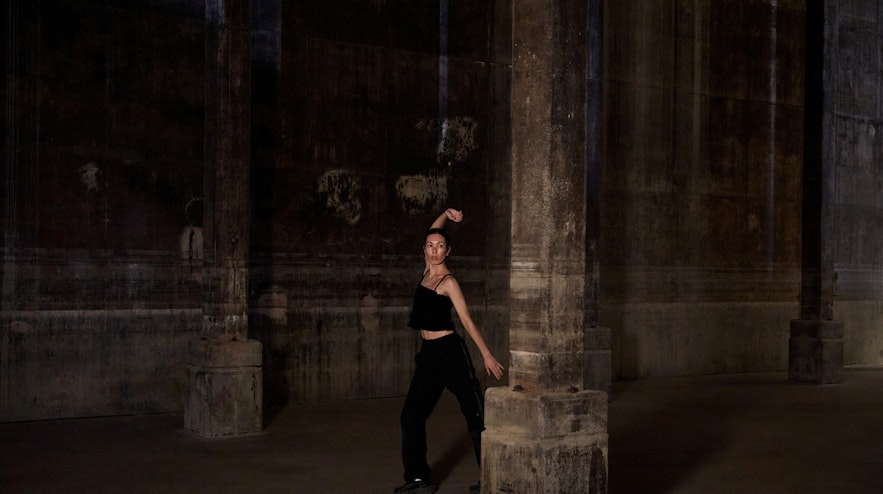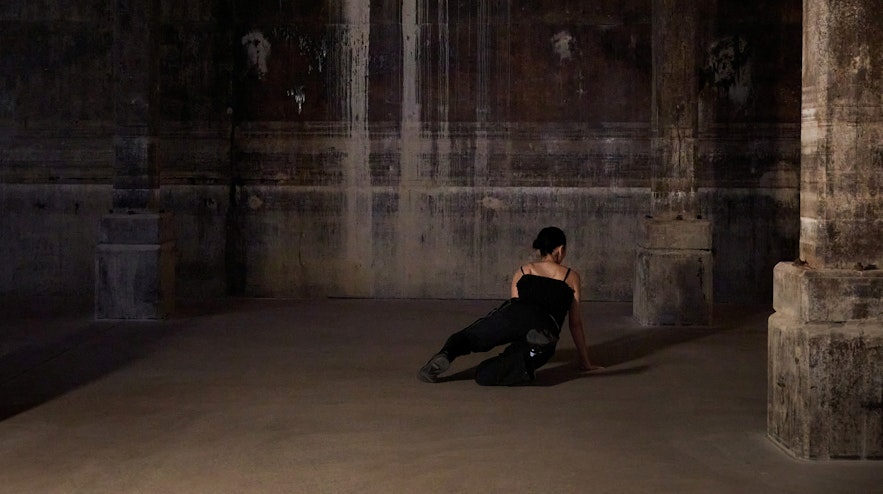 A solo dancer takes on the immensity of the Tank in a remarkable feat of distance and duration 
In this major new commission for the Tank, dancer and choreographer Angela Goh performs her own kind of epic – an unflinching physical journey that perseveres against intense sonic forces and the vastness of the space itself. Summoning and subverting stories of descent, from hidden underworlds, geological wonders and buried histories, Goh uses her body to contort the logic of direction. As she flickers in and out of view across the Tank's forest of columns, a world is revealed where forward and backward has twisted into upwards and down. 
Axe Arc Echo unfolds within an all-consuming environment created by Goh's acclaimed collaborators, electronic producer and composer Corin Ileto and lighting designer Govin Ruben. 
Visit the performance in the Tank anytime from 11am to 1pm or 2pm to 4pm.  
For a deeper dive into Axe Arc Echo, read a short curatorial essay on the Art Gallery of New South Wales website.
Axe Arc Echo 2023 is supported with funds provided by The Keir Foundation, with additional support provided through residency programs at Critical Path, Sydney and Shedhalle, Zürich.
Details
Angela Goh Axe Arc Echo
Date and time
Saturday 7 – Sunday 8 October 2023, 11am – 1pm, 2–4pm
Location
Art Gallery of New South Wales
North Building
Lower level 4, The Tank
Pricing
Access
This performance includes loud and fluctuating sound levels, and at times has sudden lighting effects.
Accessible seating and a zone for wheelchairs will be available.