Fri 29 Sep – Sun 1 Oct 7–10.30pm
Solange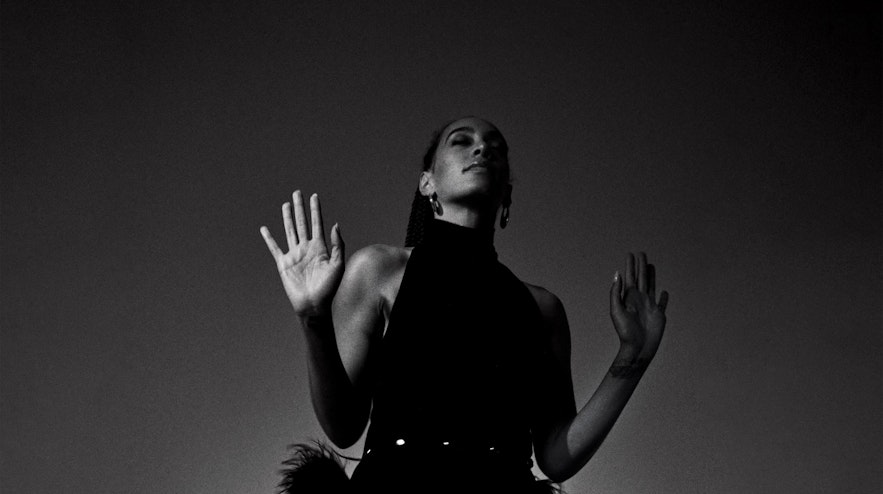 In service to whom
Collaging sonic meditations, performance-specific scenography and digital projections, In service to whom integrates Solange Knowles's spirit in music design, visual art and cultural archive an extraordinary four-act performance.
In each act, everyday gestures demonstrate Solange's sustained creative process, culminating in a rare view into the immersive world of grounding practices that continue to develop her artistic fingerprint. As she contemplates the evolution and maturation of her artistry, In service to whom was created around the posture of rest and speaks to the artist's re-emergence into the world of everyday life following periods of personal incubation and self-revitalisation at home.
This experiential production features a 10-piece ensemble and integrates Solange's contemporary music with orchestral works composed by the artist between 2018 and 2023 ('Villanelle for times,' 'God rest your,' 'Bridge-s,' and 'In past pupils and smiles'). These compositions were inspired by repetition, gospel vocal arrangements, minimalism, and the Black southern marching band music played at football games the artist frequented in her hometown of Houston, Texas.
This performance also will feature the world premiere of two original works: 'Not necessarily in arms reach' for two tubas, and 'If the promise is large' for solo cello and double bass.
7pm doors open

8–10pm Solange performance

10.30pm doors close
Phone and device restrictions
At Solange's request, this event will be a phone-free experience. Use of mobile phones, smart watches and accessories, cameras and recording devices will not be permitted in the performance space.
Upon arrival, guests will be required to place their devices in secure Yondr cases free of charge.
Guests will maintain possession of their phones at all times and can access their phones throughout the show at designated areas outside of the performance space. The cases will be opened at the end of the event. Anyone using a mobile phone during the performance will be escorted out of the venue.
Late entry
Due to the nature of the performance, once the show begins, access to the Tank (where the performance will take place) will be restricted until a suitable break is available. This is to limit the disruption of both the audience and the performers. We suggest you arrive early and thank you for your understanding.
About Solange
Solange is an American singer-songwriter, performance artist and director who works between music and visual art. Her third album A seat at the table, released in 2016, received international acclaim with its heady mix of soul, jazz and critical discourse about her experiences as an African American woman and the inequities experienced by Black women in the United States and throughout the world.  
Over the following years, Solange's work has focused on the creation of new immersive art pieces that have transformed a range of cultural institutions across the United States, including the Getty, the Guggenheim and the Brooklyn Academy of Music. 
Details
Solange
Date and time
Friday 29 September – Sunday 1 October 2023, 7–10.30pm
Location
Art Gallery of New South Wales
North Building
Lower level 4, The Tank
Pricing
Access
Ticketed performances are standing only; accessible seating and a zone for wheelchairs will be available. Before you visit, please let us know your access requirements.